Image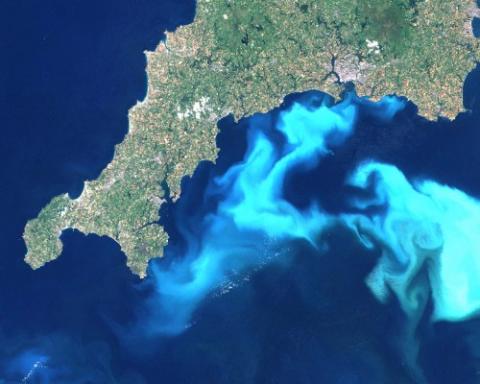 What is already happening?
The impact of climate change on Harmful Algal Blooms (HABs) is complex, and difficult to distinguish from short-term weather events or the influence of large-scale ocean currents. 
 
Multi-decadal data from the Continuous Plankton Recorder has shown changes in the distribution of some HAB species in the North Sea as well as increases in the abundance of the harmful diatom Pseudo-nitzschia in the North-east Atlantic. 
 
Over the past 50 years, warming in areas of the North Atlantic (including the North Sea) has coincided with an increased abundance of Vibrio bacteria. 
 
CONFIDENCE LEVEL
LOW
Medium evidence, low agreement
Analysis of historical HAB data has shown evidence of change along with other members of the phytoplankton community; however, confidence in predicting change remains low. There is improved understanding of how environmental changes affect Vibrio risk, but long term records are lacking, and there are few clinical cases in the UK. There is more confidence for Norovirus.
What could happen in the future?
Waters used for recreation and shellfish harvesting may be subject to increased Norovirus loading as changes in run-off and storm surge place more pressure on the sewerage infrastructure. 
 
Climate change has the potential to affect HAB species, for example, by extending the duration of growing seasons or changing distribution ranges; however, these impacts are difficult to predict in UK waters. 
 
Increasing sea temperature, more heatwaves and reduced salinity are likely to increase the risk of human infection from Vibrio species. 
CONFIDENCE LEVEL
LOW
Medium evidence, low agreement
In general, there are a lack of predictive models for HABs, Vibrios and Norovirus in the UK. There is more confidence in scenarios for norovirus, regarding how changes in runoff could affect recreational and shellfish harvesting waters.
Key Challenges and Emerging Issues
Improving regional salinity and temperature data to support modelling of the location and timing of risks to human health from marine pathogens.
 
Development of HAB models, for both short term (one to two weeks) forecasts and under future climate scenarios, to inform industry responses.
 
Improving understanding of how climatic factors affect the fate and behaviour of Norovirus in the marine environment, to facilitate the development of predictive models for human health protection.
 
Determining the potential role of climate change in recent discoveries of TTX in European bivalves, which present a new threat to shellfish food safety.
 
Measuring actual human exposure and incidence of illness from HAB-related toxins, Vibrios, NoV and TTX and improve research into societal impacts.