Image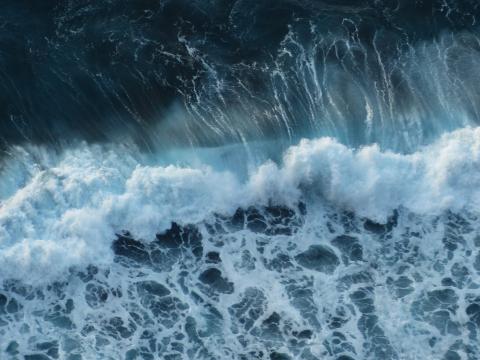 What is already happening?
Models and observations show an increase in annual and winter mean significant wave heights in the North-east Atlantic since the 1950s. 
 
Over the past 50 years, a poleward shift in mid-latitude depressions is evident during the winter. The strongest mid-latitude depressions may be increasing in intensity, but becoming less frequent. 
 
High natural variability, and low understanding of climate change mechanisms, mean these observed trends in storms and waves cannot directly be attributed to climate change. 
 
CONFIDENCE LEVEL
HIGH
High evidence, medium agreement
Understanding of past changes are based on existing, but necessarily limited data and there is still some room for an increase in the consensus of interpretation of that data. Long-term re-analyses are a useful tool for this but still in development.
What could happen in the future?
Climate change could affect storms and waves in the North Atlantic, but natural variability will continue to dominate in the near future. 
 
Under a high-emissions scenario, there could be an overall reduction in mean significant wave height in the North Atlantic by 2100, although the most severe waves could increase in height. 
 
The chance of severe storms reaching the UK during autumn may increase if tropical cyclones become more intense, and their region of origin expands northwards. 
 
CONFIDENCE LEVEL
MEDIUM
Medium evidence, low agreement
The future changes depend on model projections, which have improved slightly but still have some way to go. There are still quite substantial differences between different climate models, but new higher-resolution models promise better representation of storms.
Key Challenges and Emerging Issues
Improving the simulation of storms in climate models. 
 
Improving understanding of how North Atlantic storms and blocks respond to external forcing.