Image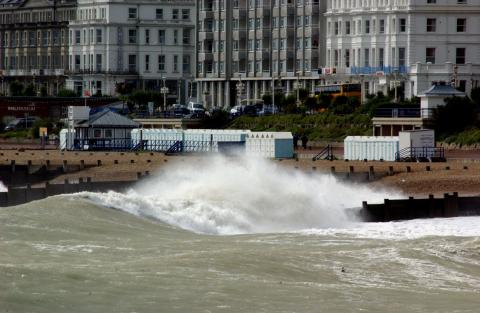 What is already happening?
Climate change presents both risks and opportunities for coastal tourism and recreation (e.g. risks from flooding and coastal erosion, as well as opportunities for increasing visitor numbers with a warmer, extended summer season). 
 
Warm-water fish have been detected in the Channel Islands, including species such as the Atlantic bonito, which is popular for sea angling. 
 
CONFIDENCE LEVEL
LOW
Low evidence, high agreement
Whilst the broad issues have been identified for some time, there have been limited major new advances in our (scientific) understanding regarding the range and possible extent of climate change impacts on coastal tourism and marine recreation in the UK.
What could happen in the future?
Warmer summers are predicted to result in more comfortable conditions at the coast, extended tourism seasons, increased revenues, new infrastructure, and increased employment and water-sport opportunities. 
 
However, increased visitor numbers could result in overtourism, increasing the burden on some coastal communities and infrastructure (roads, energy, waste, water, management). 
 
The impacts of climate change on marine and coastal habitats, will affect a range of tourism and recreational activities, including angling and wildlife watching due to changes in species distributions. 
 
CONFIDENCE LEVEL
LOW
Low evidence, high agreement
Research on future impacts remains limited, particularly with regards to long-term projected changes on coastal tourism and marine recreation, or any detailed analyses of effects, risks and social and economic consequences.
Key Challenges and Emerging Issues
Understanding how UK tourism businesses currently manage for and respond to climate change. Are there important spatial or sectoral variations, and how does climate change feature in appetites for risk?
 
Exploring how place-based 'product mixes', destination types, or the nature of coastal and/or marine environments could be variously affected by climate change.
 
Assessing how projected climate change impacts on tourism and recreation sectors may affect their value (either beneficial or adverse, direct, or indirect). 
 
Developing forecasting capabilities for climate change impacts on tourism, identifying the full range of potential physical and social impacts and their interactions.