Image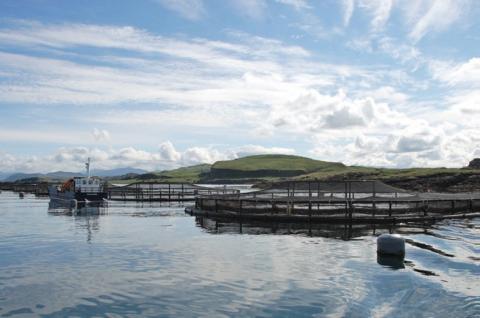 Understanding how climate change will have an impact on fish and shellfish around the UK and Ireland is fundamental to managing activities in our seas. MCCIP, therefore, commissioned three groups of scientists to consider how climate change is affecting marine fish, fisheries and aquaculture and what the social and economic consequences could be.
Key headlines
There are clear changes in the depth and latitudinal distributions, and migration and spawning behaviours of fish, many of which can be related to warming sea temperatures.
 
Cultivated shellfish and finfish are susceptible to climate change, although finfish farming technologies offer good potential for adaptation.
 
Controlled or closed fishing areas (a type of protected area) that can be adapted in response to climate change have the potential to help protect commercial and vulnerable fish stocks.
 
Marine recreational fishing is an important socio-economic activity that could be positively affected by climate change because of the increasing abundance of species that are of interest to anglers.
 
Shifting distributions of fish have led to a series of international disagreements and will continue to have implications for fisheries management across international boundaries.
Download 12 page summary report card
Full review documents